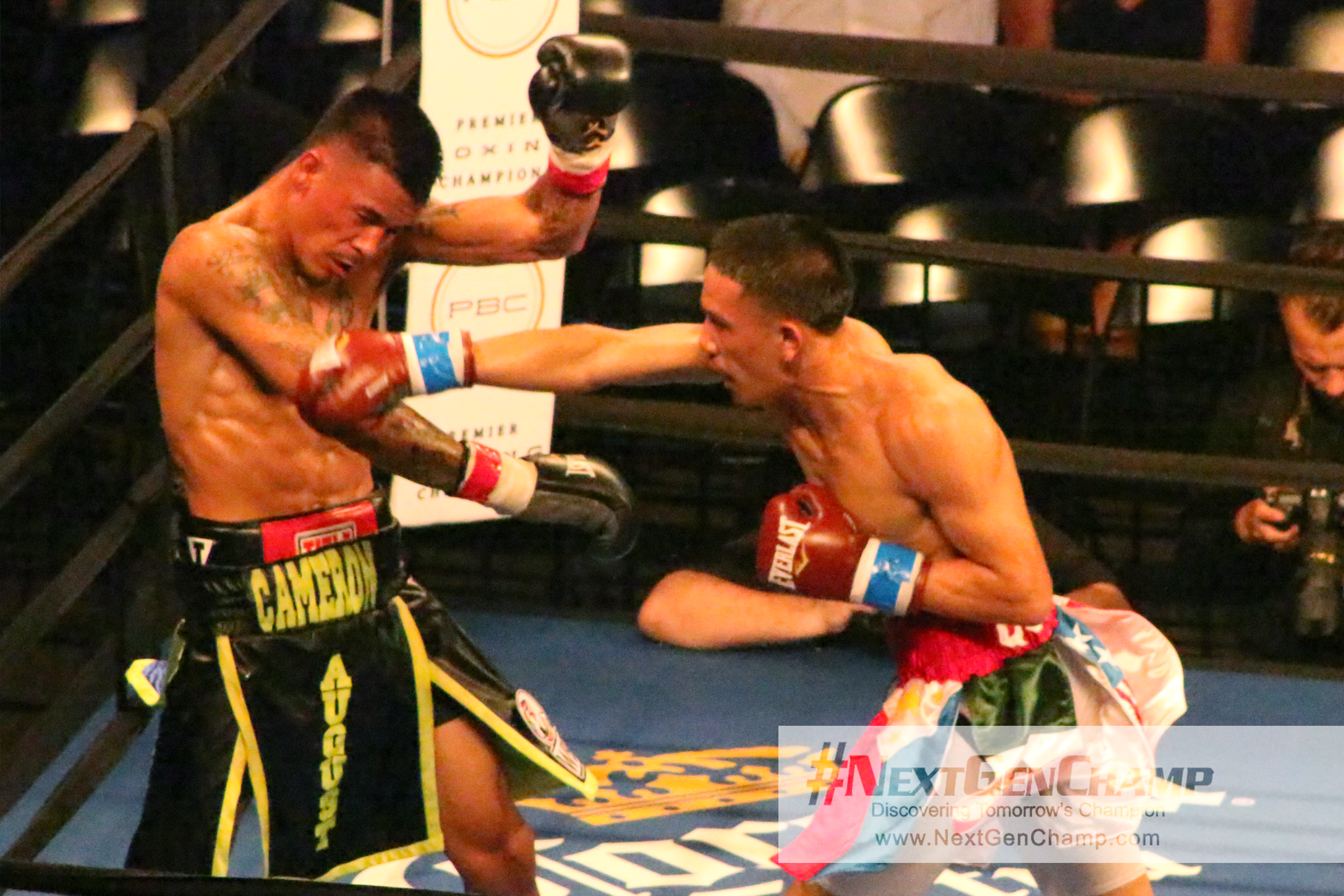 #NextGenChamp Super Lightweight Jose Felix Quezada (11-0, 6 KOs) of Chicago is heading out to Santa Fe, New Mexico today (Sunday) for his next test, a real tough test of his young career. He is scheduled to enter the Premier Boxing Champions ring on Tuesday, September 27th LIVE on Toe-to-Toe Tuesday on Fox Sports 1 against Ryan Karl (12-0, 8 KOs) of Houston, TX. #PBConFS1 will kick off coverage at 8pm on Tuesday from the Buffalo Thunder Resort and Casino in Santa Fe, NM.
Quezada was named by many Chicago Boxing News outlets as one of the Top 5 Prospects of Chicago. He has not taken the easy route to the top, just to keep his Zero (0) in the Loss column while building up the Wins. Just like his fellow Warriors Boxing stablemate, Eddie Ramirez (15-0, 10 KOs and recently scored a sensational KO7 over previously undefeated Kevin Watts in his first televised Main Event), Quezada is finely tuned and dedicated athlete that is working day in – day out, to earn their place in the ranks. Tuesday will prove that once again.
I have been keeping up-to-date with Team Quezada on the developments of this Prove-It-All Bout since preliminary talks started weeks ago. A couple of opponents were tossed into discussions with never a thought of contract denial. Quezada, not a kid to shy away from a tough opponent, is out to prove his prospect status.
As Quezada was heading to the airport this morning, I caught up with the Champ as Team Quezada headed west.
#NextGenChamp:    How did this Battle of Undefeateds come about?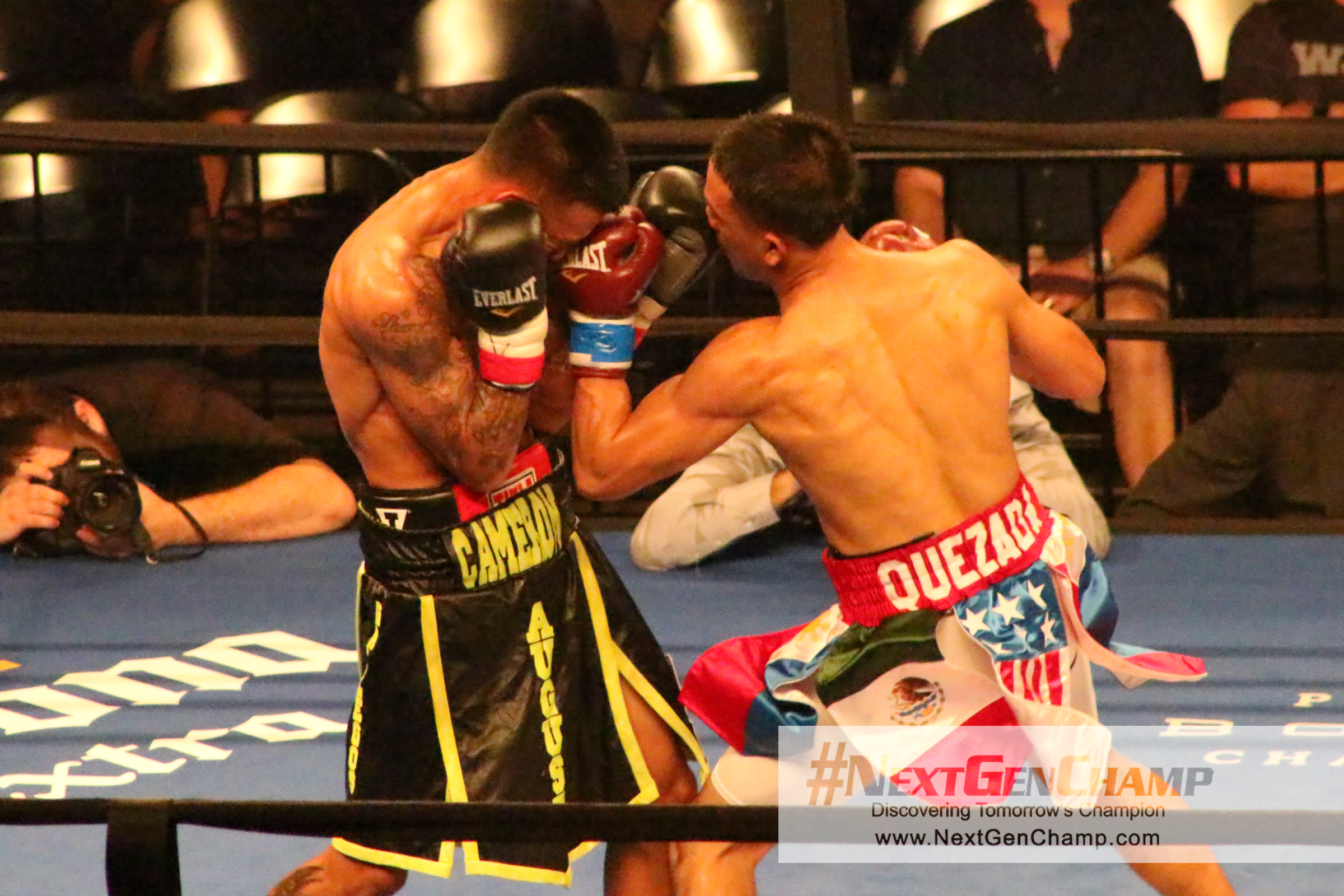 Quezada:   Rick Fornuto was in talks with Domestic about my next fight. We were ask to fight Ricky Edwards (11-1, 3 KOs) of Paterson, NJ three weeks ago. We where given 2 weeks notice. So we told them we want more time to get ready. so they offered us Ryan Karl. Rick Fornuto and Shaun Tallon without hesitation took the fight depending on weight. They wanted 145 lb. We wanted 140 lb. So we agreed on 143 lb.
#NextGenChamp:   You always seem to be in the gym and training rigorously, but this is a skill-proving bout. How did camp go for this test?
Quezada:   Camp was great. We worked on some new thing. We want to show him some he can't see on tape. We sparred with Adrian Granados, Ed Brown, Jose Aranbula, Kenny Sims Jr., Josh Hernandez, Antonio Canas, along with everybody else at Sam's and George's gym. So we are prepared for anything.
#NextGenChamp:   How well did you and your team study Karl?
Quezada:   I didn't study him at all. All I know is he has red hair and he's a cowboy. Shaun Tallon has been watching him for a while now. Rick Fornuto has seen him fight when he was putting up the rings for PBC. They bout put together the game plan for Tuesday night.
#NextGenChamp:   What are we going to see on Tuesday?
Quezada:   We could talk about it but there's no fun in that. Tune in Tuesday night and be prepared to watch a war.
#NextGenChamp:   How are you handling the pressures of being scheduled for a televised bout?
Quezada:   Just another fight to me. We're here to fight. We all know I don't talk alot. I keep to myself but I try and shine where it counts the most.
#NextGenChamp:   Any last words for fans, supporters, sponsors of Team Quezada?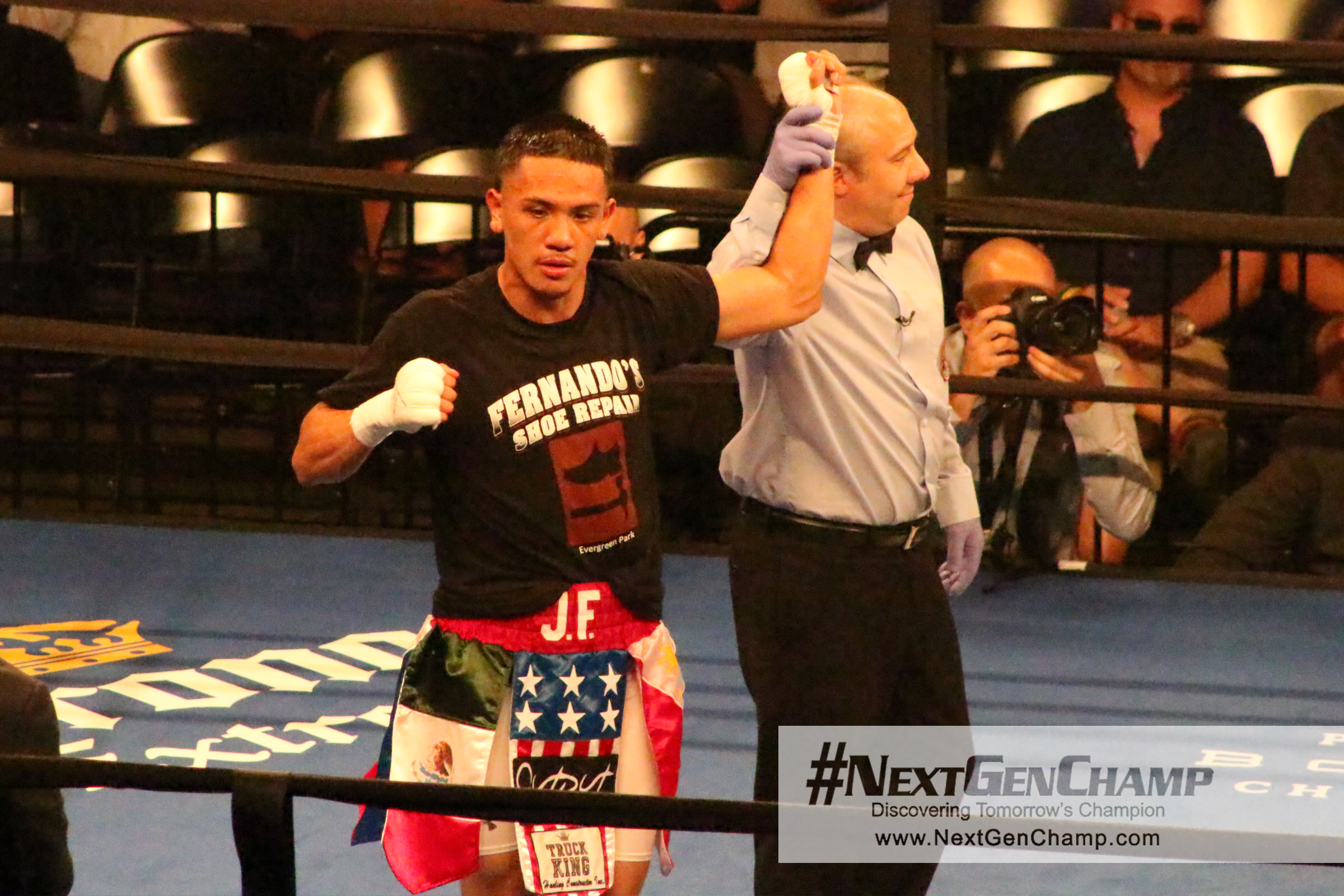 Quezada:   Yes. Thank you to my Team – Rick Fornuto, Shaun Tallon and my dad. They make sure I'm ready. Thank you to all of my past and present sponsors. Truck King, EFM Trucking, Totally Tan, Out Put, Buffalo Wings and Rings, Cash City Jewelry, Lemos Construction, Angie's Pizza, 5 Estrellas Restaurant, and Fernando's Shoe Repair. I really appreciate the help and support. My friends and supporters are the best. They come out whenever I'm fighting at home. Some even drive out to see me when I'm over 8 hours away. There planning parties to watch my fight Tuesday. My family is the greatest. There always helping me with anything I need. Last, but not least… My mom is one of my biggest supporters. She drops everything to go out of town. She makes sure I have everything I need.
#NextGenChamp:   Thank you for your time and good luck on Tuesday! Keep on bangin'!
Quezada:   Thank you for your time Jay.
Tune in to #PBConFS1 on Tuesday, September 27th at 7 PM Central Time for #NextGenChamp Jose Felix Quezada 12th professional match and televised statement.