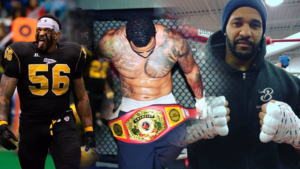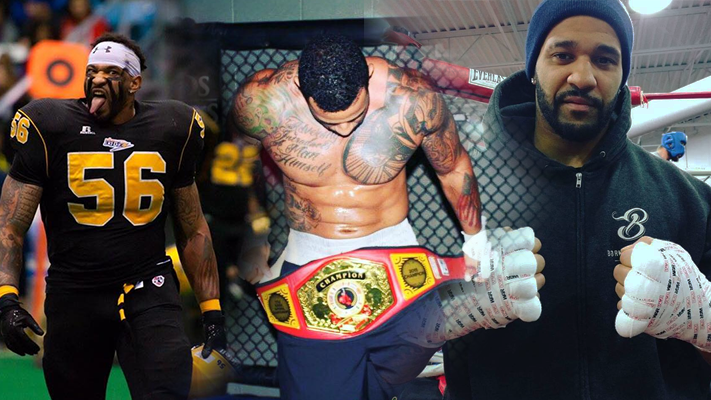 27 year old Lorenzo "Zo" Hood has been an accomplished multi-sport athlete, coming from professional football to mixed martial arts to making his debut in the boxing ring.
The Juggernaut has been a champion in every sport he gets involved in. #NextGenChamp caught up with him at Warriors Boxing's Windy City Fight Night last week to discuss the Life of Zo/Evolution of the Juggernaut.
Saturday, February 4th at the Hammond Armory in Hammond, IN, Hood makes his next sports career move when he enters the 4 Champs Promotions boxing ring in a 4-Round Heavyweight bout in his quest for world dominance.
"I have always been a striker." stated Zo. "… I have always been someone that want to punch people man." Now, he gets to do so and concentrate solely on that.
Boxing fans! Watch for the Juggernaut! This beastly, muscular heavyweight is Chasing Greatness.