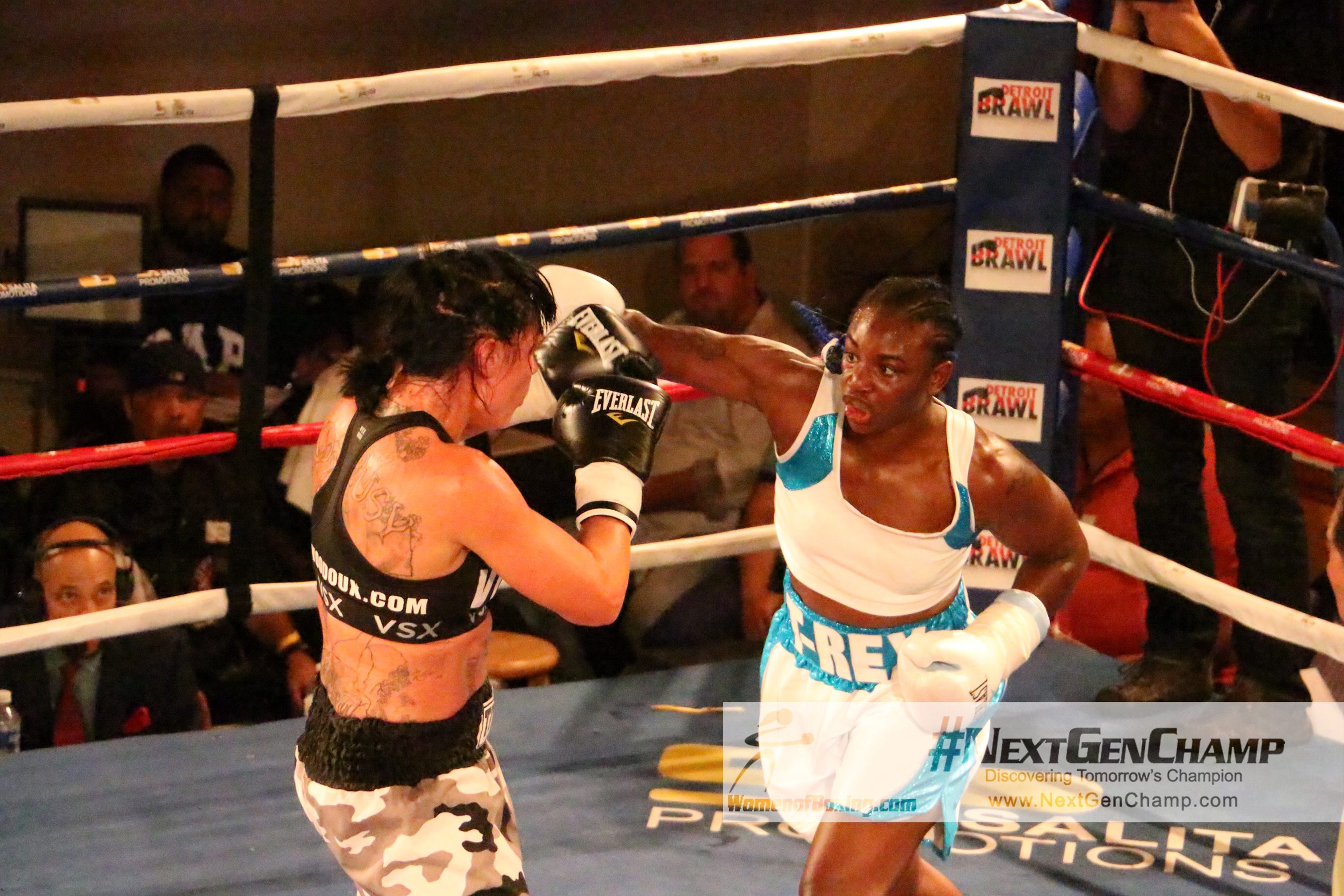 In association with #WomenofBoxing:
In her contractual debut under Salita Promotions, Claressa "T-Rex" Shields (3-0, 1 KO) headlined the Detroit Brawl on Friday evening in front of her hometown fans at the historic Masonic Temple – claiming her first major title, the WBC Silver Super Middleweight Championship.
Shields came right out with relentless attack on the former IBA Americas Heavyweight Champion, Victoria LeBlanc (4-2-1) of Louisiana, pounding away on her opponent.
Shields showed he superior fitness, as she hammered away at LeBlanc's grill for much of the 8 Rounds of action. The jab was on point, doubling it up, while laying in with crushing rights.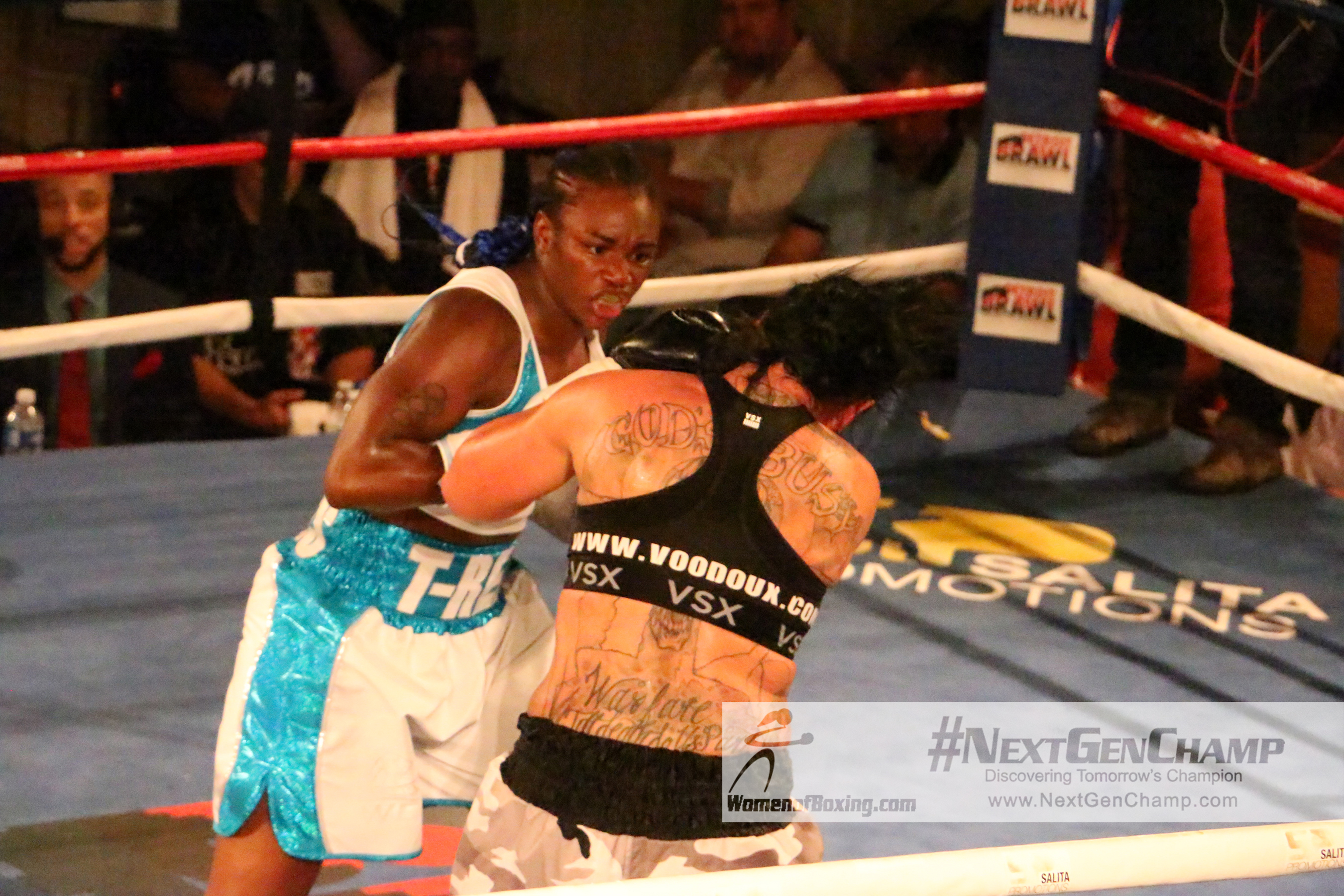 On three days notice, LeBlanc took the late notice championship bout and proved her hard stance defense. She withstood everything Shields was throwing at her.
After 8 Rounds of one-sided poundage, LeBlanc never touched the canvas but never mounted much of an offense that threatened the destined champion.
Official Scores: 80-72, 80-72, 80-72 all for Shields
So… what is next for T-Rex???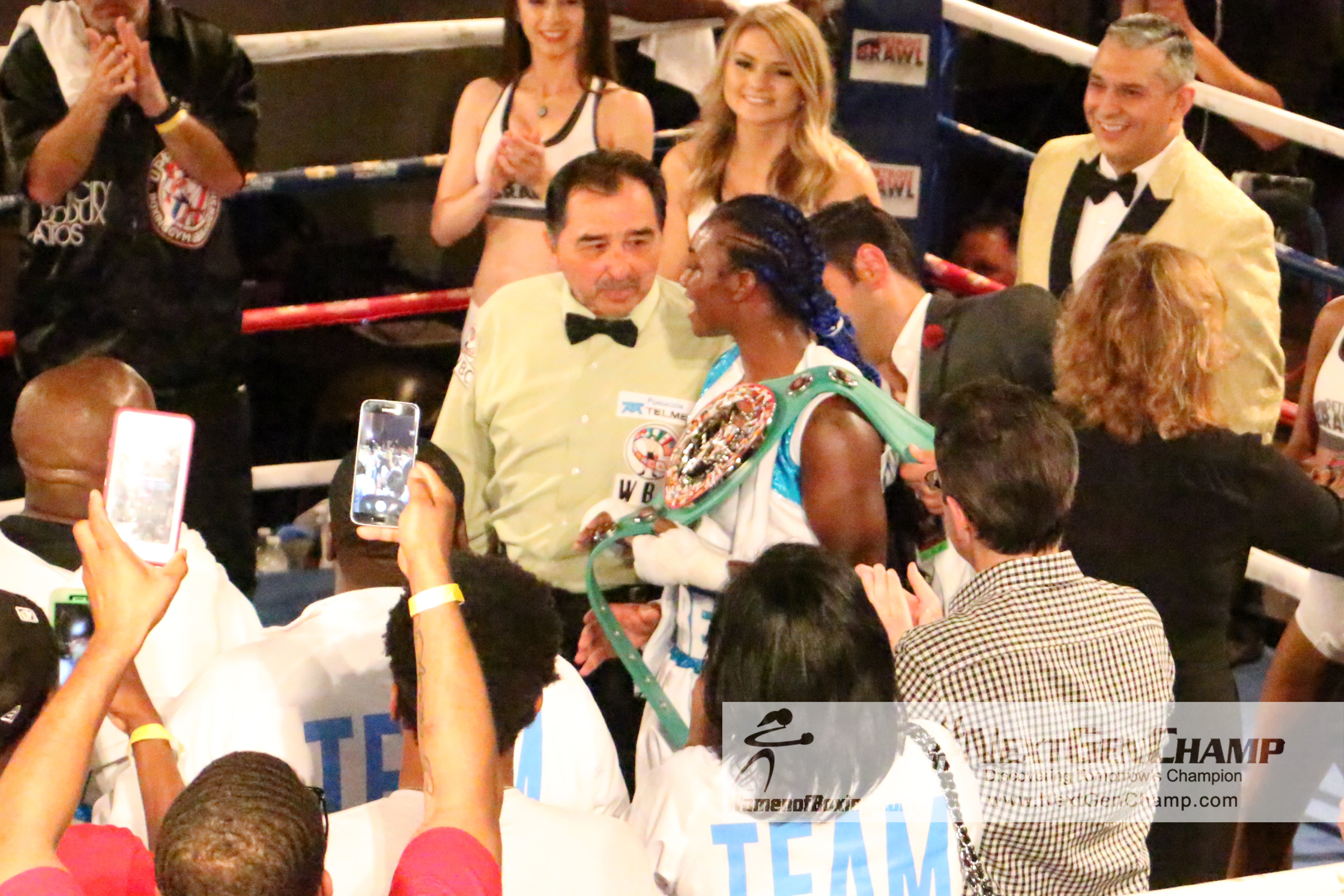 In post-fight interview (FULL POST-FIGHT INTERVIEW COMING LATER TODAY), Shields stated that she wants the WBC World Champion, Nikki Adler. She continued by stating that is will continue training because she wants to knock out the champion.
Talks are that the match could be August 4th, if Adler signs the contract.
I had the pleasure of chatting with Nikki Adler prior to the bout on Friday. The champ offered her good luck while detailed the future matchup: "Wouldn't that be great? The biggest fight possible! If she challenges me I am ready to face her!"